NSW mouse plague takes disgusting turn after mum-of-four finds crushed rat in son's gumboot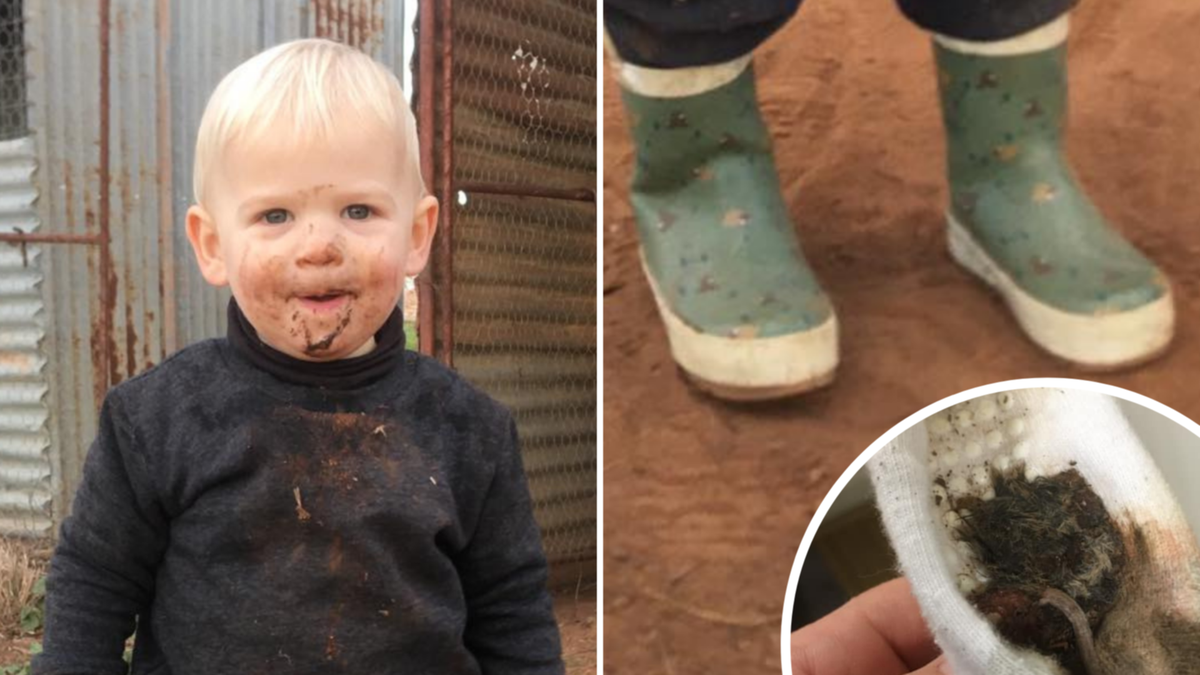 The NSW mice plague has reached new levels of disgusting after a mother made a horror discovery in her toddler's shoe.
Lauren Lieschke, from Beckom in the Riverina region, looked into her son Enoch's shoe on Thursday morning after he'd spent a day playing in the puddles on the family farm.
Click here to view the original article.